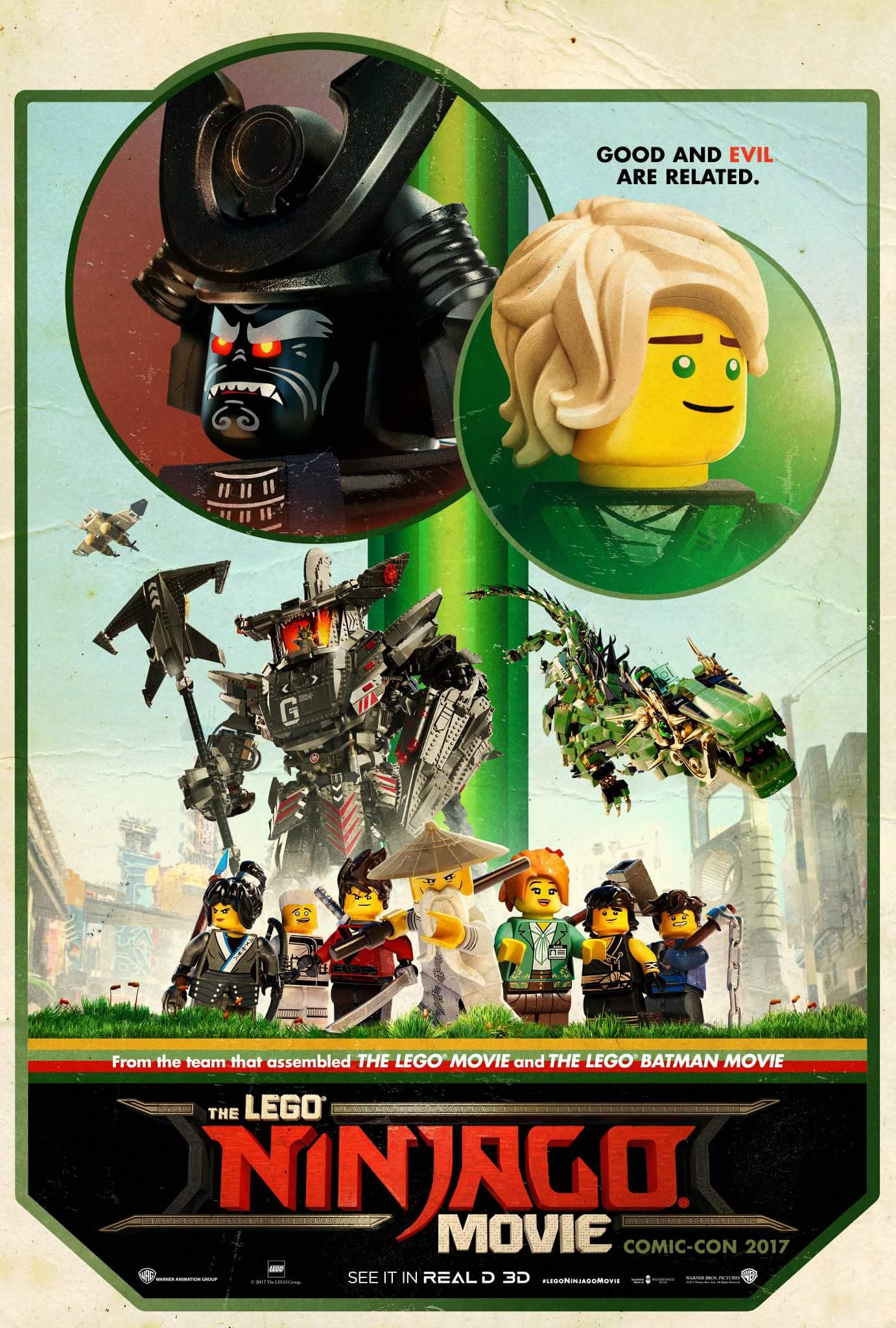 It's been nearly half a year since the first one, but finally we have a new, second LEGO NINJAGO Movie trailer fresh out of last night's SDCC panel!
As well, a new poster released for Comic-Con, which was given out for signing by the cast, has been revealed by MTV. The ninja team, Wu and Misako stand front and center, as father and son Garmadon and Lloyd do mech battle in the background.
You can watch the new trailer after the break. Be wary of potential spoilers...
What do you think? Are you even more excited for September 22nd than you were before? Less? The same? Let us know in the comments below.
The battle for NINJAGO City calls to action young Master Builder Lloyd, aka the Green Ninja, along with his friends, also secret ninja warriors. Led by Master Wu, as wise-cracking as he is wise, they must defeat the evil warlord Garmadon, who also happens to be Lloyd's dad. Pitting father against son, the epic showdown tests these fierce but undisciplined modern-day ninjas as they learn to check their egos and pull together to unleash the inner power of Spinjitzu.